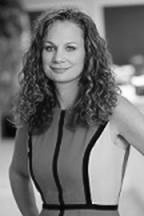 Meredith Langus
---
For 4 generations Meredith's family has been AXA Advisor Financial Professionals. She is proud to be the first female in her family to join this team of dedicated professionals. It was because of her family's legacy and the opportunity to work with the best in the field that she chose to partner with her father. Her family history of dedication to helping our clients build secure financial futures gives us the ability to help them plan the life of their dreams. Transitioning from a 15 year career in the garment industry, Meredith joined the AXA Advisors team in 2011. She has received various company awards such as 4 Rising Star awards and the Centurion award for my years in production. Always committed to enhancing the experience her client's receive when they work with her, she has earned LUTCF designation (Life Underwriter Training Council Fellow) which allows her to provide essential product knowledge with basic planning concepts to her clients, as well as the FSCP Designation (Financial Services Certified Professional) which gives her a better understand of her client's needs in a comprehensive manner rather than directly 'selling product' without due diligence. She has also completed an advanced learning curriculum, focused on Asset Allocation and Wealth Management Strategies at Harvard University. These classes provided her with a deeper understanding of portfolio management platforms and enhanced resources for building stronger, long-lasting and effective client relationships. Meredith is an active member of the Million Dollar Round Table an elite international network of the top 5% of financial professionals globally. In 2015 she was honored to be asked to speak on the main platform of the MDRT international convention addressing the importance of life insurance to low net worth individuals/families. She is also a part of the Langus Group, where she works closely with accountants and lawyers to enhance her clients experience.
Learn More
Vice-President/Membership Chair.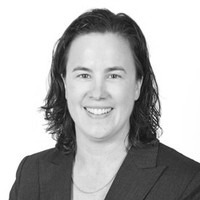 Stephanie Alper-Lisi
---
Stephanie Alper-Lisi handles marketing and business development in the New York City office. She has been in the financial services industry for over 12 years.

Stephanie started her career as an agent with New York Life in the Philadelphia area. In 2006, she took a position with Merrill Lynch in their insurance division as a Business Development Specialist, working closely with field agents and providing all their pre-sale support needs. She has been working in the brokerage community since 2008.

Stephanie has worked closely with insurance carriers, brokerage advisors and financial institutions. Her experience has allowed her to bring product knowledge to the table, providing advisors with the pre-sale tools necessary to close the sale. She keeps advisors abreast of industry changes, new product ideas and provides marketing content for their clients. She is a member of FINRA, holding her Series 6, 63 and NJ Life & Health
Learn More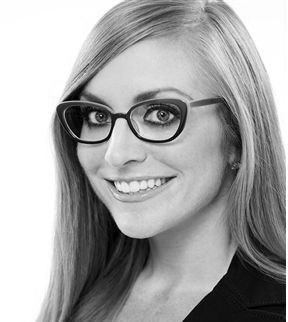 Melissa Reed
---
Melissa Reed joined AXA Distributors, in 2018 as Regional Vice President within the Independent Distribution Channel.
In her current role at AXA, Melissa assists Brokerage General Agencies, Broker-dealer Firms, Banks, Point-of-Sale Specialists and Advisors with Life Insurance strategies pertaining to Retirement Planning, Long-Term Care Planning, Legacy Planning, Executive Benefits, Business Succession Planning, Wealth Management, and Estate and Charitable Planning.
Prior to joining AXA, Melissa worked for Saybrus Partners, exclusively pairing with UBS Financial Advisors. She brings a unique blend of life insurance expertise and advisory experience to her new role at AXA.
She began her Financial Services career as a Financial Advisor at Edward Jones and has held positions at Lincoln Financial Distributors as well as Merrill Lynch.
Melissa holds a Bachelor's degree from Texas State University. In addition, she holds an Accredited Asset Management Specialist designation from the College of Financial Planning.
Learn More
Asia Gregory
---
Asia graduated in 2015 with a BS degree in International Trade and Marketing, and is currently pursuing her MBA in Accounting. While obtaining her undergraduate degree, Asia landed an internship working directly with the CFO of Amnesty International and has been doing accounting for non-profit organizations ever since.
Asia currently works at the Abyssinian Baptist Church as a Staff Accountant. She also works as a bookkeeping contractor specializing in business management, financial management, cash flow management, bookkeeping and payroll for small businesses and entrepreneurs. Her goal is to help her clients improve profitability through strategic planning, budgeting and forecasting.
Learn More
Immediate Past-President.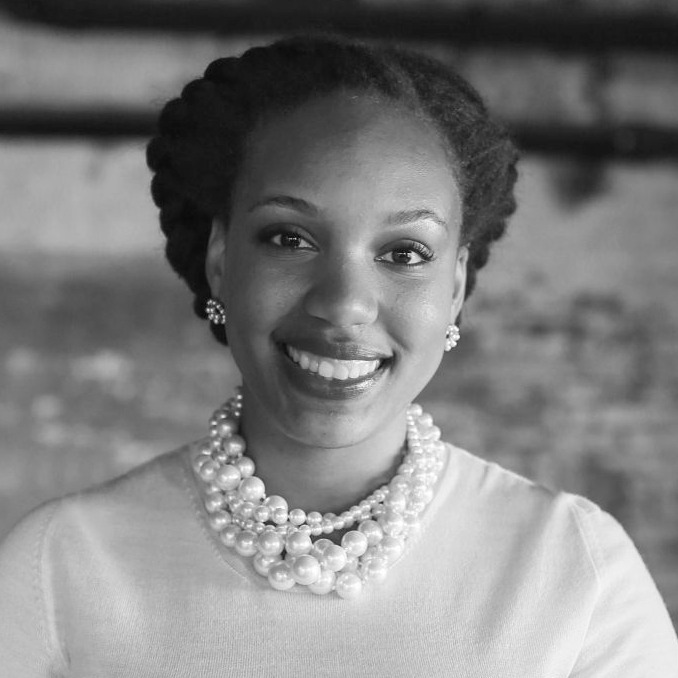 Kendra Webb-Scott
---
Kendra Webb-Scott is an experienced online marketing professional with a proven track record driving sales and lead generation.As the Founder and Chief Marketing Strategist for Ideazio, Inc., Kendra's passion lies in helping talented and innovative companies succeed through smarter marketing. Kendra currently chairs the NYC Salesforce.com User Group which boasts over 1600 members and holds quarterly events on CRM adoption and best practices. Kendra joined the NYC Chapter two years ago and immediately jumped in to head the Marketing Committee. She was the Chapter Vice President last year She is a graduate of Columbia University and holds a B.A. in Psychology and American Studies.
Learn More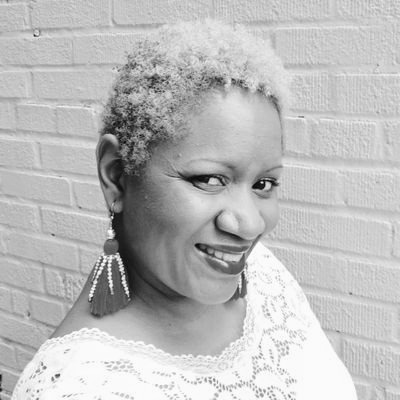 Petia A. Abdur-Razzaaq
---
Petia A. Abdur-Razzaaq is a Branding/Digital Marketing Strategist, and Principal of The Stylista Group, a boutique Digital Marketing Firm. She began her corporate career at boston.com where she developed effective online marketing campaigns for major clients such as Dunkin Donuts and Fleet Bank. While pursuing her MBA, she was selected by the William Jefferson Clinton Foundation Small Business Initiative to be a student participant on a team of seasoned consultants from Booz Allen. Petia went on to work for Ralph Lauren where she successfully steered the transition of their off-price product line management from the United States to Asia. For the past 11 years as Principal of The Stylista Group, Petia and her team have developed and implemented digital marketing plans that have produced outstanding measurable results. As a former member of email marketing leader Constant Contact's Authorized Local Expert team, she delivered best practice presentations on email and social media marketing in the NY Metro Area for a number of years. Ms. Abdur-Razzaaq has also been an Adjunct Instructor in the Continuing Education Department at The City College of New York as well as a guest lecturer at NYU. She holds an MBA in Marketing Management from The Lubin School of Business at Pace University as well as a BA in Management/Marketing from Simmons College, Boston, MA
Learn More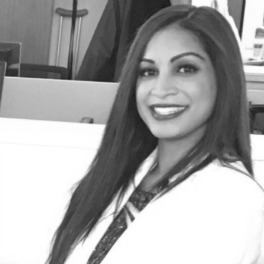 Desiree' Kinney
---
Desiree' Kinney has 9 years of experience in business and financial services specializing in marketing, business development, and operations. She supports the Board of Women in Insurance and Financial Services for Marketing & Membership. Desiree' is a Private Client Investment Associate within the Wealth Management division at JP Morgan Chase. Desiree' also manages a marketing consulting start-up serving small business owners. As part of her efforts to give back, Desiree' is a Special Committee Member of Savvy Ladies and a Career Panelist for Rutgers. Desiree's media features include SEI Investments "Why Your Firm Needs a Full-Time Marketing Professional", "From Rutgers to Wall Street" on NJ Money Help and most recently, a feature on Investment News. Desiree' is also a regular co-host on Brooklyn Savvy TV and Princeton TV. Desiree' was highlighted in a SEI Investments feature entitled "Why Your Firm Needs a Full-Time Marketing Professional" on the significance of marketing in the financial industry to build your brand recognition and to remain a competitive leader. Desiree' was also interviewed by Candid Career in association with Rutgers University on personal branding, relationship building, and career development. She was also interviewed by NJ.com for the feature "From Rutgers to Wall Street" on her transition from Rutgers University to working on Wall Street today. Most recently, Investment News conducted an interview on women investors for INTV featuring her. Desiree' is also a regular co-host on Brooklyn Savvy TV and Princeton TV. She hopes to inspire women to be the best version of themselves and to empower younger women to be the future leaders of our generation.
Learn More
Join Now.
WIFS is committed to our mission to attract, develop, and advance the careers of women in the insurance and financial services industry. Join the NYC Chapter today to gain access to our wonderful member benefits.
Membership Application